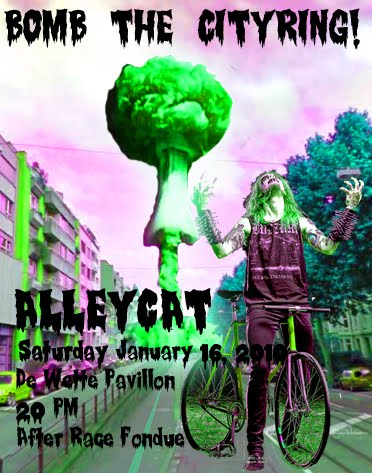 Part I: Bomb the Cityring!
Date: 16.01.2010
Time: 20:00
Location: deWette Pavillon
Basel's City Center is surrounded by three city rings. We will race them! Fast, irresponsible and...
...and fast again. Set your big gear!

There will be yummy cheese fondue after the race. And bar-hopping of course.

Entry fee: 5.-

See you on January 16th!